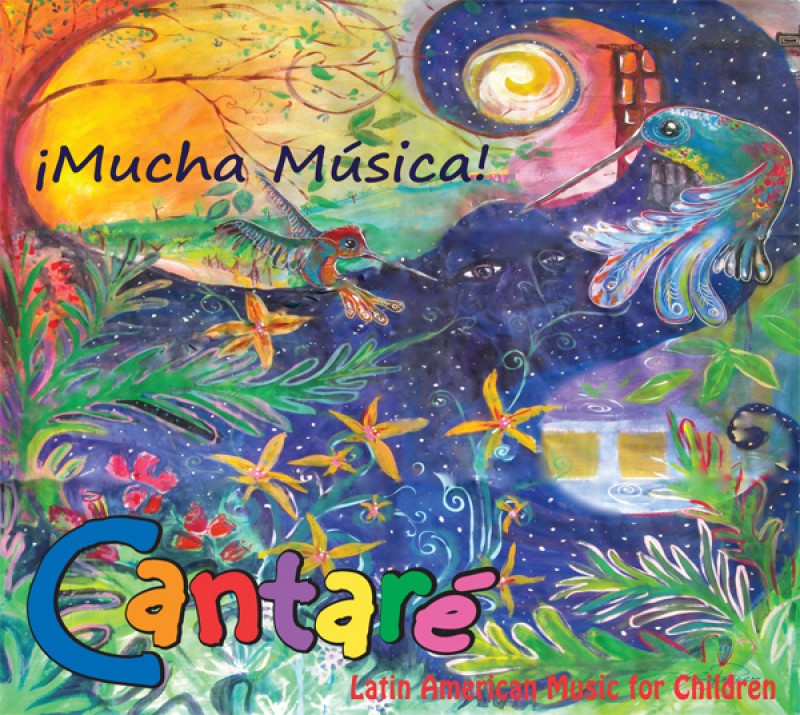 MUCHA MUSICA
Download: iTunes, Amazon, CD Baby
Released in 2014. Latin American music in Spanish, English and Portuguese. Traditional and original tunes for the whole family. Ideal for language learning in a fun and interactive way. Rhythms include salsa, merengue, cha cha cha, samba, bossa nova, vallenato and more...
Click here for bonus track El Colibrí lyrics
Cover art by Leela Payne. Click here to see her amazing work!
2015 Winner - Parents' Choice Silver Award (read review)
2014 WAMMIE Nominee - Children's Music Recording, Mucha Música
AL AGUA PATO
Download: iTunes, Amazon, CD Baby
Released in July, 2005, this CD contains refreshing arrangements of Latin American children's songs, musical games and tongue twisters in Spanish.
Check out below the CD Review on Spanish Playground!
2006 Winner - Parents Choice Recommended Award (read review)
AL AGUA PATO COMPANION BOOK - $12.00 MAIL ORDER ONLY
This Companion Book for the album Al Agua Pato! contains lyrics, translations and music notation for all the songs.
EVALUNA BY CANTARE AND FRIENDS
Download: iTunes, Amazon, CD Baby
Cantaré and Friends: Cecilia Esquivel (Argentina), Patricia Vergara (Brazil), Diana Sáez, and Marvette Pérez (Puerto Rico), bring to life the folk music of Latin America from the 70s and 80s with enchanting melodies and rich harmonies. From Bossa nova to candombe, Nueva Trova to Son, the group interprets a variety of genres using indigenous and traditional Latin American instruments.